In the House of Representatives, Judiciary Committee Hearings
Mark Up of Articles of Impeachment against Donald J. Trump,
President of the United States
Chairman Nadler:
The gentleman from Illinois is recognized.
Congressman Altschuler:
Thank you, Mr. Chairman.
I rise to speak to the need for clarity. Specifically, my purpose is to narrow our deliberations to the true issues at hand, such that we do not waste time on those things which do not advance the purpose of this committee. Such diversions do little more than stoke divisions and create confusion for all.
We are all impassioned and seek to have a fulsome discussion; however, enthusiasm has set us on paths that lead us away from the important decisions – over the river and through the woods, as it were – rather than to a considered conclusion. So, first let us name what these proceedings are not about.
These proceedings are not about Watergate or President Richard Nixon. They are not about President Andrew Johnson. They are not about President Bill Clinton, Newt Gingrich or Ken Starr. They are not about Vice President Joe Biden, nor are they about Hunter Biden's personal issues or his business activities. They are not about Robert Mueller or executive privilege. They are not about Burisma or Ukraine or Russia or the 2016 election. They are not about President Zelenski or Lisa Page or Peter Strzok or the FBI. They are not about the impeachment process, nor about its speed or duration. They are not about the fine members of our State Department or four law professors. They are not about Benghazi or Fast and Furious or Hillary Clinton or President Obama. They are not about whether we are all getting along or if we are fighting fair or who can talk the fastest or with the most effrontery or shock. All of these and more have been brought up in these proceedings. All are nothing more than distractions without merit in this deeply important question of the President's behavior.*
These proceedings are about determining:
Whether President Trump attempted to enlist aid for his candidacy in the 2020 election from a foreign power and in the process violated the Constitutional ban on foreign influence in our elections. That's called abuse of power.
Whether President Trump committed obstruction of Congress through his stonewalling of subpoenas and his interference with Executive Branch personnel as witnesses for this committee and for the House Intelligence Committee
And whether either of these charges rise to the level of high crimes and misdemeanors
That's it. That's the whole purpose of our being here.
The greatest fear of the Framers was that we might someday come under the rule of a king, like the despot King George III. Those brave men who dared to declare our independence risked their lives, their fortunes and their sacred honor to rebel against the rule of kings. They created the process of Impeachment in our Constitution as a preventative to that ever happening here. Impeachment is about holding officials to account so that we never suffer under a king.
I implore our committee members to focus on the real issues, because that is what the Constitution and the Framers charge us with doing. Focusing elsewhere is nothing more than political ploy, obfuscation to enrage others. The grave circumstances in which this nation finds itself demand nothing less than our full concentration on the true issues. So, let's keep our eyes on the ball, people.
With that, I yield back the remainder of my time, Mr. Chairman.
---
*All of these topics were named multiple times during the hearings, just as though they were relevant. They were not, they are not and they will not be.
————————————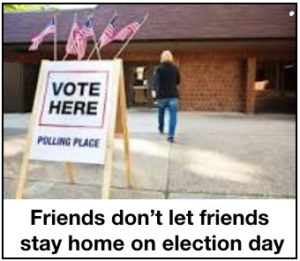 Ed. Note: I don't want money or your signature on a petition. I want you to spread the word so that we make a critical difference. So,
YOUR ACTION STEPS:
Pass this along to three people, encouraging them to subscribe (

IT'S A FREEBIE!

).

Engage in the Comments section below to help us all to be better informed.
Thanks!
NOTES:
Writings quoted or linked from my posts reflect a point I want to make, at least in part. That does not mean that I endorse or agree with everything in such writings, so don't bug me about it.
Errors in fact, grammar, spelling or punctuation are all embarrassingly mine. Glad to have your corrections.
Responsibility for the content of these posts is unequivocally, totally, unavoidably mine.
Copyright 2023 by Jack Altschuler
Reproduction and sharing are encouraged, providing proper attribution is given.