Reading time – 97 seconds  .  .  .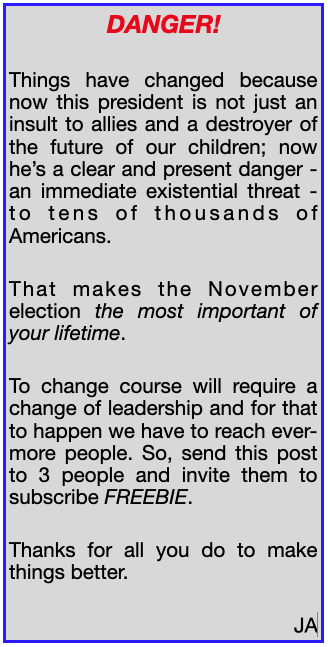 I received a Trump fundraising letter today – no clue how I got on the Trump/RNC mail list. Perhaps they read these posts. Nah, not likely.
This packet is like so many, in that it includes a clumsily skewed questionnaire designed to appeal to the confirmation bias of true believers. To be fair, the Ds send the same kind of thing and for the same purpose: fundraising.
What's special about this one is how genuinely Trumpian the RNC has become and how Trumpian the letter is. That's where Counting Just For Fun comes in.
Have a look at the letter. Ignore the completely out of date complaints about impeachment as though it were still ongoing and topical today – I counted 3  instances of that. And also ignore the equally out of date claims that people are, "getting back to work and they are starting to believe once again that America's best days are ahead of us." And ignore the declaration that Trump will be traveling across the country to hold rallies, too, because that ain't gonna happen any time soon.
Just read the letter to see if you can spot more instances than I did of:
Claims of victimhood (total 13), including from Democrats in general (4) and as socialists (2), those with demonization of Chuck Schumer (1), Nancy Pelosi (2) and Adam Schiff (1), plus general "they hate me" and "it's not fair" whining (3).
Whining about the biased, liberal fake news (all their words – I counted 4 instances)
Claims of winning – so much winning! – laced with great fantasy (7)
Appeals to "real Americans" (2) and desperation over the future of the country if Trump doesn't win (1)
Begging for money (5), not counting the begging in the manipulative survey.
Go ahead and download the Trump/RNC miserable manuscript of manipulation here. That's when the fun starts. See if you can you find more examples than I did in my once-through. What are your counts? Put 'em in the Comments section.
The winner of this first ever Counting Just For Fun contest will win an all expense paid trip to your mailbox to see if you receive the next flagrantly dishonest fundraiser from the Whiner in Chief. If you do, please send a copy to me at [email protected] and we'll all have another round of contest fun.
Extra Credit Opportunity!

For extra credit see how many outright lies you can spot. I found 12.
——————————-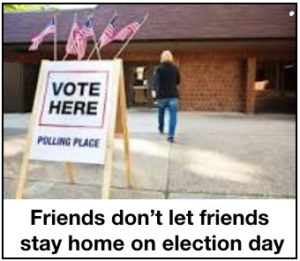 Ed. note: We need to spread the word so that we make a critical difference, so
Pass this along to three people, encouraging them to subscribe (IT'S A FREEBIE!).

Engage in the Comments section below to help us all to be better informed.
Thanks!
The Fine Print:
Writings quoted or linked from my posts reflect a point I want to make, at least in part. That does not mean that I endorse or agree with everything in such writings, so don't bug me about it.
Sometimes I change my opinions because I've learned more about an issue. So, educate me. That's what the Comments section is for.
Errors in fact, grammar, spelling and punctuation are all embarrassingly mine. Glad to have your corrections.

Responsibility for the content of these posts is unequivocally, totally, unavoidably mine.
JA
Copyright 2023 by Jack Altschuler
Reproduction and sharing are encouraged, providing proper attribution is given.