*  *  *  BREAKING NEWS  *  *  *

The Senate of the United States has officially declared the Rule of Law to be dead. The declaration of death was ensured by an almost perfect party line vote.* The Secretary of the Senate has recorded the death certificate into the formal Senate historical record so that future generations will know the truth of what was done in order to help them to understand what caused their dire circumstances.
Mourners noted that the succumbing of the Rule of Law to the terminal illness of cowardice had long been predicted because of the absence of what should have been protecting it. Many had suspected rigor mortis at the upper levels of government for quite some time.
In an impressive impersonation of a potted plant, Chief Justice John Roberts presided over the impeachment trial of Donald Trump, where the final battle for the Rule of Law took place. His black robes gave an air of dignity to the mostly tawdry affair.
Sadly, it was clear from the start that the black robes of the nation's chief jurist, absent any action on his part to preserve and protect, weren't up to the task of ensuring that the Rule of Law would endure. The task was made far more difficult by the efforts of the counsels for the defense to mask truth and even rewrite the Constitution. They went so far as to prevent pertinent evidence from being presented and declared that the President is above the law and is officially allowed to do whatever he wants to do. One Republican senator was overheard declaring to colleagues, "We don' need no stinking laws on the President."
Said one observer, "The Rule of Law had a long and fine run. It did what it was supposed to do most of the time and it has served us well. It seems, though, that the Senate has decided that we no longer need it and that we should revert to the divine right of kings and dictators. No telling how we'll adjust to a Kim Jong Un type of autocrat."
In lieu of flowers, mourners are invited to make contributions to Democratic candidates for the November election. They are further encouraged to secure promises from candidates that, once elected, they will resurrect the Rule of Law and restore it to its proper stature and function in our democracy, should our democracy still exist then.
* Note to Mitt Romney: The nation turned its lonely eyes to you, but try as you did, the job of saving the Rule of Law was too big for one man. Nevertheless, we honor you for your integrity and courage to do what is right. Perhaps in some distant future others will hear your call. For now, though, know that millions of Americans stand with you in the face of the threats and hatred thrown at you by people who just don't understand.
————————————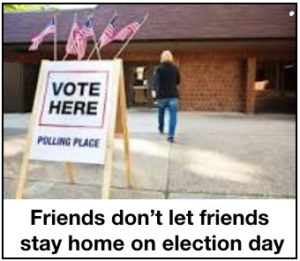 Ed. note: We need to spread the word so that we make a critical difference, so
Pass this along to three people, encouraging them to subscribe (IT'S A FREEBIE!).

Engage in the Comments section below to help us all to be better informed.
Thanks!
Fine Print:
Writings quoted or linked from my posts reflect a point I want to make, at least in part. That does not mean that I endorse or agree with everything in such writings, so don't bug me about it.
Sometimes I change my opinions because I've learned more about an issue. So, educate me. That's what the Comments section is for.
Errors in fact, grammar, spelling and punctuation are all embarrassingly mine. Glad to have your corrections.
Responsibility for the content of these posts is unequivocally, totally, unavoidably mine.
JA
Copyright 2023 by Jack Altschuler
Reproduction and sharing are encouraged, providing proper attribution is given.