Reading time – 6:15  .  .  .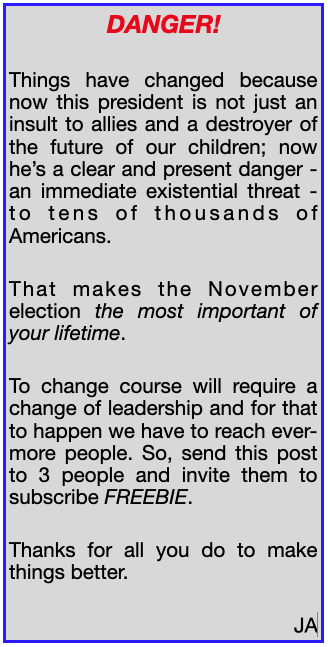 Preface: Presidential Leadership In The Time of COVID-19

In Washington Post reporter Bob Woodward's new book Rage we see the words of the President of the United States acknowledging the deadly danger of this disease. He says it will infect "through the air" and is five times more deadly than the "most strenuous flu." Then he says that he wants to "play it down," rather than marshal our national resources and the public to fight this pandemic. That's what he's done and continues to do, as Americans die.
We don't have to take Woodward's word for all of Trump's deceit because Woodward has audio recordings of their conversations. They are as clear and as damning of this president as can be.
He's lied to us over and over and put us all at lethal risk. He's held election rallies that he knew would cause the spread of infections. You could ask Herman Cain about that, but he attended a Trump rally and then died of Covid-19.
Trump has ridiculed those advising and those practicing proper precautions, influencing millions of Americans to refuse those protections. That has unavoidably caused the massive spread of this infection. The result of that behavior is that a lot more people have suffered, a lot more will live with terrible debilitation that may last years and a lot more people have died.
In an Oxford study earlier this year they reported that between 70 – 99% of Covid deaths in the U.S. could have been prevented had this president provided proper leadership. We've suffered nearly 200,000 deaths from this disease, so in the most conservative estimate there are 140,000 dead Americans who would still be alive had the President of the United States not been intentionally derelict in his duty.
What is every bit as important is to recognize that the Republicans in Congress have never confronted Trump on this. They've said not one word about his intentional and deadly betrayals, even as the CDC projects that we're headed toward 415,000 Americans dead of COVID-19 by the end of the year.
In fact, the Republicans in Congress have never confronted Trump on anything.
This package of lethal deceit and cowardice is our current reality. It should never happen.
————————–
Here's How To Fix This

I've been clubbing Republicans since the Gingrich Vigilante Inquisition in the 1990s, especially those in the age of Trump. Let me be fair and say from the heart that every bit of it is deserved.
If you disagree, please list in the Comments section following this post the names of all the Republicans in the House and Senate who have done the right thing and stood up to any of Donald Trump's horribles, be they illegal,  unconstitutional, anti-democracy, culture and values destroying, immoral or cruel. I'll give you Mitt Romney as a part-time critic; very occasionally, tepidly, Lisa Murkowsky and Susan Collins have spoken up.
Former Senators Jeff Flake and  Bob Corker realized that their days as senators were numbered when they saw that their opposing Trump resulted in the rest of their colleagues hiding under their desks, so they left the Senate. Who are the others in Congress who did more than whisper in the cloak room? I must have missed them when the call to stand and be counted was sounded.
They all knew that Trump attempted to extort President Zelensky of Ukraine, demanding his unconstitutional foreign interference in our 2020 election. Trump pressured him by threatening to withhold from Ukraine desperately needed military assistance. These Republicans also knew that Trump obstructed justice in the investigation of that wrongdoing, yet on an almost complete party line vote (Romney voted yes to obstruction of justice), the Republican controlled Senate voted to acquit this criminal president in his impeachment trial.
Following that Republican disgrace, not one of these cowards has demanded that Trump confront Vladimir Putin about the bounties he's paying to the Taliban to kill American soldiers. Are you seeing the pattern?
John Bolton outlined a lot of examples of Trump obstructing justice and these legislators knew about many of them even before Bolton's book was published. The Mueller report outlined 10 specific charges of obstruction of justice (refer to Section II) and they knew about all of those, too. Still, Republican crickets.
These legislators know that Trump has manipulated the Justice Department, too, to get away with his wrongdoing. To put that in perspective, think of those westerns where the bad guy, the wealthy cattle and land baron, has the sheriff and judge on his payroll and in his pocket, enabling him to control and fleece the townspeople. You hated that bad guy, right? Well, now he's in the Oval Office and Attorney General William Barr is that sheriff and judge in Trump's pocket. He is yet another Trump crime enabler.
Trump has constructed his swampy Cabinet to benefit himself with no concern at all for ethics, like posting former lobbyists as "acting" department heads. And the Republicans in the Senate, which should have been vetting and rejecting these guys, instead has abdicated their duties and enabled Trump's swamp to stink yet worse. Congressional Republicans know that he's crashed through every guardrail of democracy that stood in his way and that he is consistently undermining our international safety and security. Still, these Republicans in Congress sit on their hands.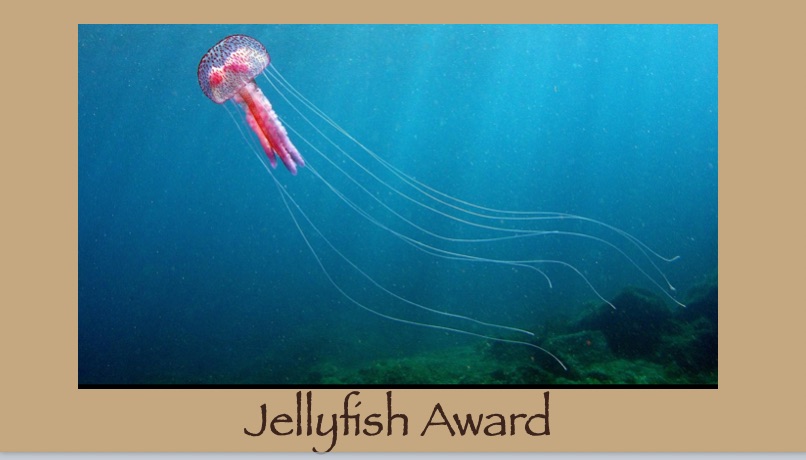 I ask again, who are the Republicans who have spoken out against Trump's assault on American bedrock? Show me who has cast a vote against this child tyrant, sitting in his high chair, kicking, screaming and banging his fork and spoon on his tray. They cave in time after time. What happened to the courage of these Republicans? Their cowardice has earned them a Jellyfish Award.
Sadly, the cowardice doesn't stop on Capitol Hill.
The state government of North Carolina was controlled entirely by Republicans until the 2018 election, when a Democrat was elected governor, although the state house remained in Republican hands. Just before the gubernatorial switch was made the Republican majority in the state house and the outgoing Republican governor (Pat McCrory, the guy who refused to concede and said he wouldn't leave office) enacted laws to hamstring the incoming Democrat governor. They made it so that he would be unable to undo their horrific voter suppression acts – things like stripping voters' registrations, closing polling places in college towns and in poor and non-white areas, and requiring IDs that are difficult for many poor people to obtain.
It isn't just in North Carolina where the Republicans have done these things. They've done it in Wisconsin (why are there only 5 polling places – down from 180 – in all of Milwaukee?) and in Kentucky (only 1 poling place in Louisville – the same in Lexington), in Texas (how come it's so hard to get a mail-in ballot for those under age 65, but for the likely Trump voters – those over 65 – it's automatic?). And it's just as cowardly and corrupt as that in yet more states.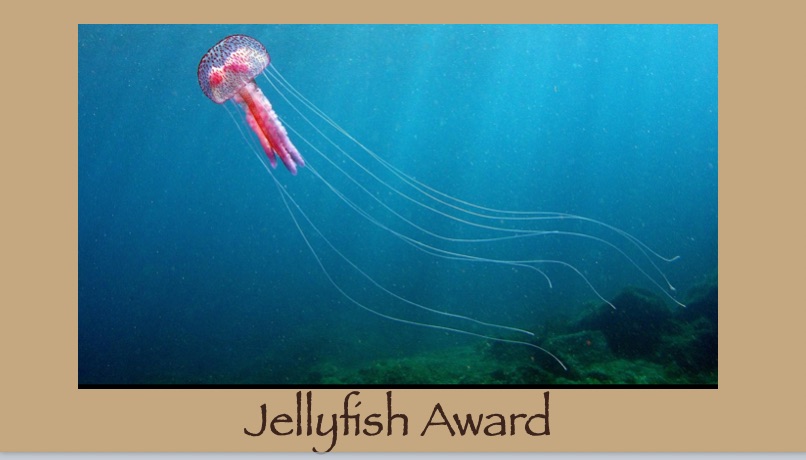 Just as for the Congressional Republicans, these state Republicans have earned a Jellyfish Award, too.
We love our equivalencies, be they true or false, so let's be fair and ask the equivalencies question: Don't Democrats do such things, too?
Of course they do. Or, rather, they have. But Democrats haven't tried to suppress anyone's vote for a really long time. If you think I got that wrong, please note your examples below.
We've known since at least kindergarten that cheating must be punished or it will continue and become worse. Indeed, we've seen that worsening happen in the Trump administration every day since January 20, 2017, with Congressional Republicans remaining silent all the while. What is the proper punishment for our spineless, cowardly Republicans? Try this:
VOTE THEM OUT OF OFFICE – EVERY ONE OF THEM!
Okay, let's be reasonable. We need traditional conservatives to repopulate the Republican Party into something that doesn't look like it came from the House of Horrors. The ones who must go are the Trump Republicans, the Freedom Party wackos and every one who chickened out and refused to speak up. You know who they are. Give them the boot – every one of them.
I don't know Emma Gonzalez, survivor of the Marjory Stoneman Douglas High School massacre and co-founder of Never Again, but I've seen her work. I feel confident she and her generation will call "BS!" to Trump and to our Republican jellyfish. The rest of us must do the same.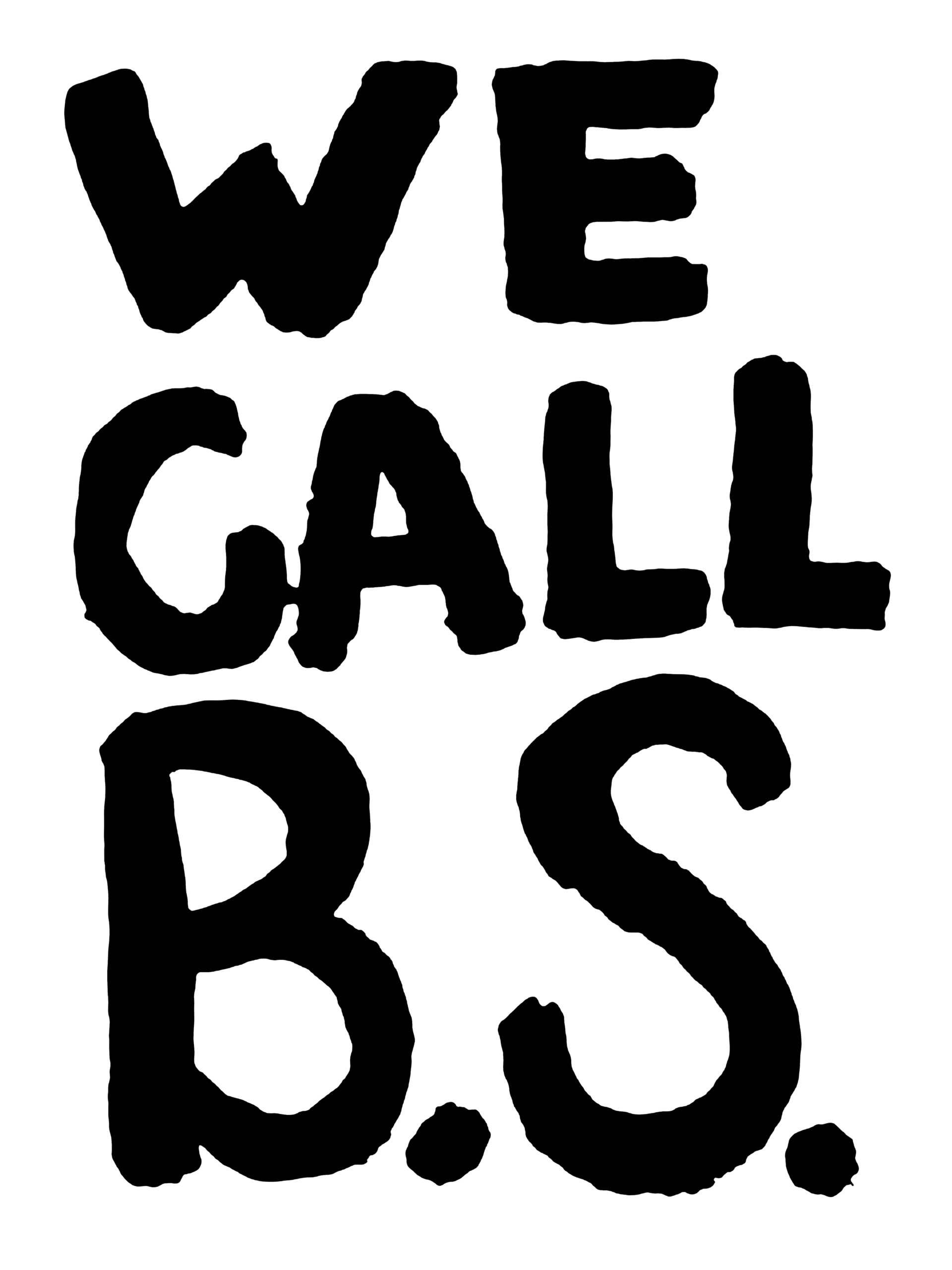 The past 4 years have been a most amazing demonstration of both fraud and Congressional cowardice. It's time to put an end to this reign of terror.
NOTE: I'm not a registered anything and certainly am not a Democrat shill. I used to think of myself as an Eisenhower Republican, but that's pretty much an extinct species. There are a few proud Republicans (mostly former) with starch in their spines and I'll be publishing a list of some of them on September 30. We're counting on those folks to resuscitate the Republican Party once our long national nightmare is over. Until they do, it's up to us to fix this.
———————-
The Simple, Clear, Non-negotiable Marching Orders To Beat Covid-19

Wear a mask in public.

Socially distance.

Wash your hands often.

Put your damn mask on.
——————————
Ed. note: We need to spread the word so that we make a critical difference, so
Pass this along to three people, encouraging them to subscribe (IT'S A FREEBIE!).

Engage in the Comments section below to help us all to be better informed.
Thanks!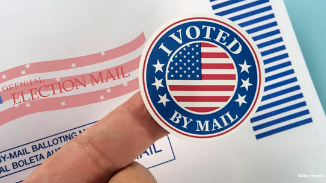 The Fine Print:
Writings quoted or linked from my posts reflect a point I want to make, at least in part. That does not mean that I endorse or agree with everything in such writings, so don't bug me about it.
Sometimes I change my opinions because I've learned more about an issue. So, educate me. That's what the Comments section is for.
Errors in fact, grammar, spelling and punctuation are all embarrassingly mine. Glad to have your corrections.

Responsibility for the content of these posts is unequivocally, totally, unavoidably mine.
JA
Copyright 2023 by Jack Altschuler
Reproduction and sharing are encouraged, providing proper attribution is given.