Reading time – 3:24  .  .  .
I'm asked that question often, sometimes as a now-standard greeting –  perhaps some of your conversations begin like that, too. My progressively more common answer to friends is that I'm feeling the losses.
I haven't hugged my kids or grand kids in months. We haven't sat at a dinner table with friends or family for just as long. Travel to do my leadership keynotes and workshops stopped – everything is virtual now – and I've stowed my suitcase in the attic. We love going to the movies, but that fun has been put on hold. In short, all the standard stuff of life has been put into long term storage and I'm feeling the losses. Weirdly, I'm so hungry for ordinary human contact that I'm looking forward to my annual physical exam.
I'm feeling more than that. I'm feeling enormous frustration over the cavalier indifference to human suffering and death demonstrated by those who are supposed to lead us in the best of ways and whose charge is to promote our general welfare. I'm angry at them for being the only ones with all the tools in the toolbox needed to beat this pandemic and their callous refusing to use them. They have abandoned us and that has consequences. See the table below.
Back when the Affordable Care Act (aka Obamacare) was being debated and even after its passage, Sen. Chuck Grassley (R-IA) was a loyal Republican loudly decrying the act. One provision of the act is the requirement for medical insurance coverage for consultations with doctors about end of life considerations. Grassley brayed his criticism, idiotically saying (and I'm not making this up), "They're gonna pull the plug on Grandma." The Republicans told us there would be death panels. O', for the good old days.
Grassley wailed his morbid prediction and now it has come true. Because of the astonishing lying and indifference, the refusal to take preventive actions, the misdirection and the stumbling blocks put before our medical people, all from White House political hacks, they really are pulling the plug on granny, because she's been on a ventilator for weeks and her lungs are toast.
I'm not doing well at all about granny's suffering and dying, nor that an estimated 70 – 99% of COVID-19 deaths in the U.S. happen because of our incompetent leadership and we're headed for over 200,000 dead friends and family.
I'm really not okay with political hacks who will only meet via Zoom, but think we should send our kids, teachers and staff back to school for 8 hours a day. Tell you what: let's send those political hacks to do their jobs together in a school classroom for just one week. Then let's see how many of them aren't in an overcrowded hospital 3 weeks later.
I'm sad about the nearly 1,000 front line healthcare workers who have died from this disease while working to save the lives of others. I'm worried about the long term effects on an entire generation of our young ones, as they are taught to stay away from others and to fear so many things. And I'm worried about how our workers will feed their families with their place of employment shut down for the duration and perhaps closed forever.
I long ago gave up hope that Trump would take the right steps to curb and defeat this pandemic. He is truly incapable of leading us in this war and too insecure to get out of the way and let the right people lead us to do what must be done. Instead, he remains focused on his own welfare and thus, continues to be our biggest obstacle. He truly is Incompetent Individual #1.
What if he had used the Defense Authorization Act to ramp up our testing capabilities and had recruited laid off workers to do contact tracing? What if he had possessed the courage to extend lock downs long enough to trim the infection rate down to nearly zero, as other countries have done? What if he had responded to the pleadings of governors and mayors for help, instead of blowing them off? And it's even worse than that.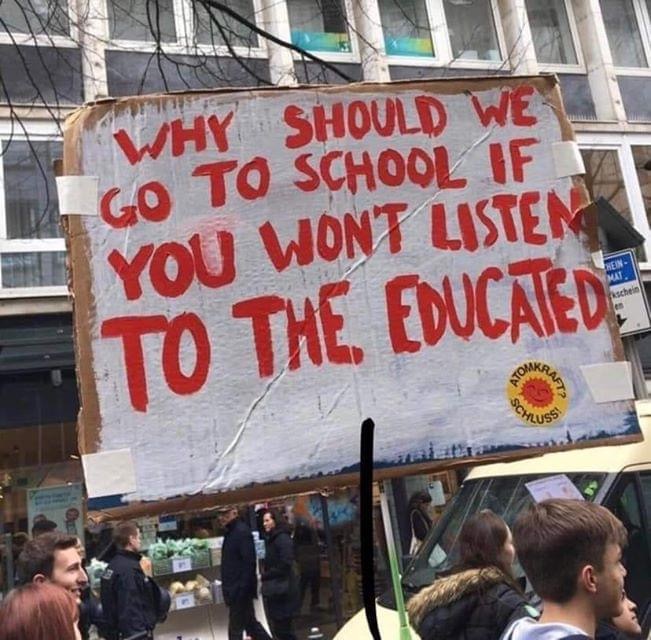 We have some galactically incompetent governors whose states are practically radioactive with the virus. These governors – Republicans all – refuse to listen to the scientists and medical professionals who tell them the steps to take to protect their people and the economy. Some are even hobbling mayors of cities with COVID catastrophes, prohibiting them from mandating the wearing of masks in public places.
So, how I'm doing can be described as not too well. Does that connect at all with the way you've been feeling?
How many more of us have to die needlessly before we take the necessary actions to beat this pandemic?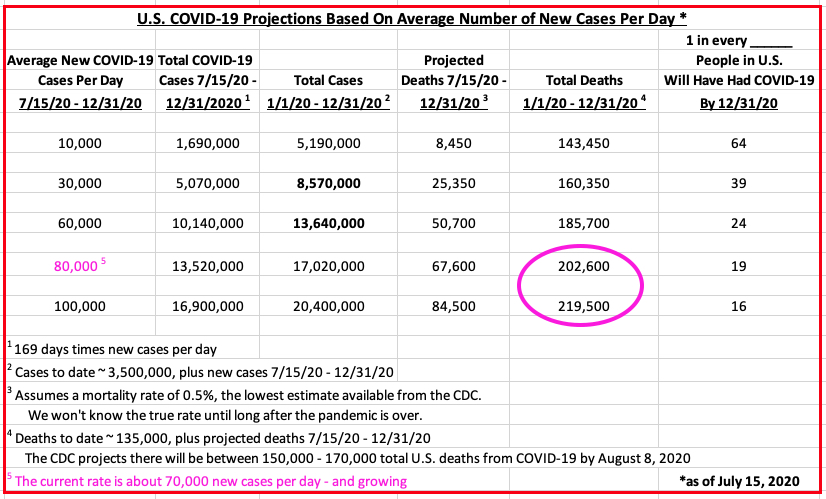 ——————————-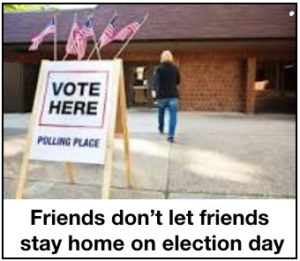 Ed. note: We need to spread the word so that we make a critical difference, so
Pass this along to three people, encouraging them to subscribe (IT'S A FREEBIE!).

Engage in the Comments section below to help us all to be better informed.
Thanks!
The Fine Print:
Writings quoted or linked from my posts reflect a point I want to make, at least in part. That does not mean that I endorse or agree with everything in such writings, so don't bug me about it.
Sometimes I change my opinions because I've learned more about an issue. So, educate me. That's what the Comments section is for.
Errors in fact, grammar, spelling and punctuation are all embarrassingly mine. Glad to have your corrections.

Responsibility for the content of these posts is unequivocally, totally, unavoidably mine.
JA
Copyright 2023 by Jack Altschuler
Reproduction and sharing are encouraged, providing proper attribution is given.