Reading time – 3:58; Viewing time – 5:40  .  .  .
How did we get to the point:
– where ripping babies from their mothers' arms is tolerated?
– where we refuse those kidnapped kids soap and a toothbrush and there isn't universal outrage?
– where disrespecting our allies and cozying up to adversaries is thought to be good foreign policy?
– where allowing fossil fuel exploration in Monument Valley is considered a good idea?
– where pulling out of the Paris Climate Agreement is deemed sound policy for our children and grandchildren?
– where there could be a discriminatory citizenship question on the national census? The Constitution calls for no such thing.
– where Russia could invade and disrupt our national election and the president refuses to confront, much less punish the offender?
– where the president refuses to do anything to stop further cyber assault on our country and even invites it – and somehow we aren't all enraged?
– where we yawn when yet another Cabinet Secretary resigns in disgrace?
– where birthright citizenship – you know, the 14th Amendment – would be under attack? Note: The 14th Amendment is probably why you are a United States citizen.
– where we tolerate reversing EPA standards, such that fossil fuel extractors no longer have to report or reduce methane emissions? Methane is 84 times more powerful at global warming than carbon dioxide.
– where picking fights with other countries is considered a good negotiating strategy?
– where a continuing presidential attack on freedom of the press is somehow held to be patriotic?
– where defying subpoenas is in any way a debatable thing?
– where arbitrary tariffs slapped on friends is tolerated?
– Where witnesses before Congressional committees can avoid testifying by claiming "absolute immunity," an immunity that doesn't exist in law?
This list could be far longer and likely you can add to it.
We've always had divided government, with impassioned politicians at times saying stupid stuff.* This isn't about that. This is about the amazing reality that we got to the point where, for example, ripping babies from their mamas as a tool to discourage immigration is open for debate.
KEY POINT: Not one of the items on this list is a whine about Trump being crude, disrespectful, ignorant and an assault on decency. They aren't even a complaint about his well over 10,000 lies since taking office. And every one of them has substantive impact on Americans – like you – and on our nation as a whole.
KEY OTHER POINT: It's so very easy to pin all that on Trump, but he only has the power to do those things because of a supportive – or at least compliant – citizenry and, correspondingly, a meek and cowardly Republican Congress.
KEY QUESTION: In order to get out of this craziness we have to be able to both define it and identify what brought us here. What's your notion? Post it in the Comments block and we'll help one another learn.
FUN FACT: Roughly 63 million people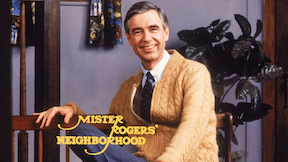 voted for Trump (or they voted against Hillary) in 2016. On that same day, over 90 million voting age Americans stayed home.
FUN FACT QUESTION: Can you think of something you can do so there isn't a repeat of that in 2020? I knew you could.
Late Addition
I've warned repeatedly (here and here, for example) that we are at risk of Donald Trump pulling a "wag the dog" scam to ensure he gets reelected. Now it appears that he's doing it.
He has backed Iran into a corner with enough sanctions to hobble its economy and withdrawn from the JCPOA. Then Trump complained because Iran said that it would restart its uranium enrichment program, the very thing the JCPOA prevented.
So, he sent a carrier group and 2,500 troops to the area. Then on Thursday he ordered military strikes on Iran in response to Iran having downed a U.S. reconnaissance drone. He called off the attack before damage was done, claiming that killing 150 people with his attacks wouldn't be a proportional response. We don't know if that cancellation was actually just a stunt to make Trump seem to be a humanitarian, but since Trump is all about the theater of things, it very well could have been just that.
Recognize that Trump is constantly opaque in his dealings, leaving everyone wondering about his motives and goals, and almost certainly he sees the situation with Iran as a pissing contest that he has to win. A lot of his supporters like his kind of brainless muscular response, which drives the danger meter pointer closer to catastrophe.
You better make sure your senators and Congress people stand up to what looks like the newest Gulf of Tonkin fraud, or we'll get involved in yet another unending middle east war and a lot of people will die.
---
*Stupid stuff is the blatantly obvious false or misleading statement. It's the filibustering of a reporter to avoid his/her question. It's the whataboutism that is designed to avoid having to deal with the truth or to denigrate an opponent. It's the whole cloth fabrication that comes in a small throwaway line or a sweeping, dramatic denial of reality. Stupid stuff.
————————————
Ed. Note: I don't want money or your signature on a petition. I want you to spread the word so that we make a critical difference. So,
YOUR ACTION STEPS:
Pass this along to three people, encouraging them to subscribe (

IT'S A FREEBIE!

).

Engage in the Comments section below to help us all to be better informed.
Thanks!
Copyright 2023 by Jack Altschuler
Reproduction and sharing are encouraged, providing proper attribution is given.