Join the Disambiguation Gang right over there

→

(scroll down just a bit)
Reading time 3:11  .  .  .
We have endured an onslaught of one catastrophe or outrageous event on top of another. That both keeps us from focusing on individual events and seeing them through to the end, as well as dulling us to big events. That's very bad for a democracy. Here's a small sample from just the past 8 days.
Friday, September 18
Ruth Bader Ginsberg, progressive rights hero, dies. Less than 2 hours later Mitch McConnell promises to go full hypocrite, vowing to cram Trump's replacement justice through the Senate.
Saturday, September 19
Emails are uncovered that "Detail [administration] Effort to Silence C.D.C. and Question Its Science."
The Trump "drug pricing deal" is rejected by pharmaceutical companies. Trump had demanded that they supply a $100 prescription drug gift certificate to all 33 million Medicare beneficiaries before the election. The companies refused, so Trump now declares that they are to be called "Trump cards" and will be worth $200. They will be funded by the federal government and sent out before the election.
Alex Azar, Secretary of Health and Human Services, "barred the nation's health agencies, including the Food and Drug Administration, from signing any new rules regarding the nation's foods, medicines, medical devices and other products, including vaccines." That effectively makes the FDA a solely political agency, not a health agency, this in the midst of a pandemic and right before a national election.
At a rally in Fayetteville, NC Trump declares that the coronavirus, "affects virtually nobody."
Sunday, September 20
U.S. surpasses 200,000 dead from COVID-19.
Approximately 6.7 million acres of the U.S. west coast have burned. Trump blames the Forestry Service for poor forest management – he says they didn't rake the forest floor.
Monday, September 21
Attorney General Wm. Barr threatens, "to withhold federal funding from New York, Seattle and Portland, Ore., over their responses to protests against police brutality .  .  . "
Tuesday, September 22
Lindsay Graham asserts his sincere belief that Democrats are as hypocritical as he and Sen. McConnell regarding when to nominate a replacement for Ruth Bader Ginsberg on the Supreme Court. He declares, "I am certain if the shoe were on the other foot, you would do the same,"
Wednesday, September 23
The Kentucky Attorney General announces charges of wanton endangerment of the neighbors of Breonna Taylor against one officer involved in the police shooting death of Taylor. There are no charges filed relating to the death of Taylor against any of the three officers involved in the blaze of gunfire they aimed at Taylor and her boyfriend, as they executed a warrant against a third person already in police custody. There is a dispute about whether it was a no-knock warrant and also whether the police announced their presence.
Trump refuses to commit to a peaceful transition of power unless he wins, in which case he informs us that it will be a continuation of power.
Trump declares that a replacement Supreme Court justice will be necessary to determine the winner of the presidential election.
Thursday, September 24
Trump administration lawyers announce they will attempt to have Republican governors replace electors voted by the people with Trump electors. That would effectively disenfranchise all voters.
Trump  announces that in the upcoming election we must, "get rid of the ballots."
CDC announces that the median age for people becoming infected with COVID-19 has dropped from 47 to 38 years. In their report they explain, "Given the role of asymptomatic and presymptomatic transmission, strict adherence to community mitigation strategies and personal preventive behaviors by younger adults is needed to help reduce their risk for infection and subsequent transmission of SARS-CoV-2 to persons at higher risk for severe illness."
The FDA announces tighter safety protocols for vaccines. Trump attacks the FDA, claiming it is now politicized.
Friday, September 25
The Trump administration rescinds a Courage Award given to a Finnish journalist last year, this  after learning that she had criticized Trump in social media posts.
Trump gives up on repealing and replacing Obamacare, settling for nothing more than a re-branding, saying, "Obamacare is no longer Obamacare, as we worked on it and managed it very well." "What we have now is a much better plan. It is no longer Obamacare because we got rid of the worse [sic] part of it — the individual mandate." There is no claim made yet that it will now be called "Trumpcare."
This is just a bit of the highlight reel of a typical week, a small part of the tsunami that makes Americans numb. This is why there is no accountability. The insanity is why our problems don't get fixed, why we fail to meet our challenges and what stokes our anger.
—————————————-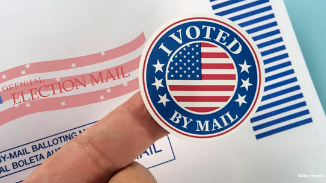 Ed. note: We need to spread the word so that we make a critical difference, so,
Did someone forward this to you? Welcome! Please subscribe and pass this along to three others, encouraging them to subscribe, too. (IT'S A FREEBIE!) Use the simple form above on the right.

Engage in the Comments section below to help us all to be better informed.
Thanks!
The Fine Print:
Writings quoted or linked from my posts reflect a point I want to make, at least in part. That does not mean that I endorse or agree with everything in such writings, so don't bug me about it.
Sometimes I change my opinions because I've learned more about an issue. So, educate me. That's what the Comments section is for.
Errors in fact, grammar, spelling and punctuation are all embarrassingly mine. Glad to have your corrections.

Responsibility for the content of these posts is unequivocally, totally, unavoidably mine.
JA
Copyright 2022 by Jack Altschuler
Reproduction and sharing are encouraged, providing proper attribution is given.