Reading time – 1:51  .  .  .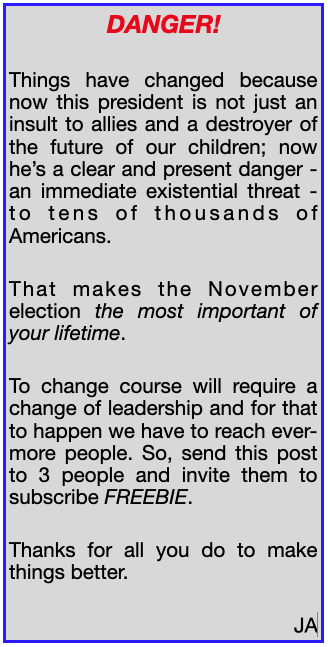 This is offered on the eve of our
3-millionth COVID-19 case
, with over 130,000 Americans dead. Most of our dead would never have even become infected, much less have died, if we had bold leadership focused on our individual and collective welfare. (See the
Dying for Leadership
section of
this post
from June 21.)
Mike Pence is nominally leading our Coronavirus Task Force, the job of which is to say many things which have no connection to reality and are entirely misleading and unhelpful. It's the administration's pat on the back of our hand to keep us quiet as we die from this pandemic, gasping our last breaths from a ventilator hose in a hospital. Alone.
·

"Mike
Pence
will pray. He believes in the power of pra
yer not so much as a mean
s to commune with Providence but rather to
advance his political agenda. He believes prayer is a "cure" to homosexuality because he believes Gay Americans are less than. He Prays for no deaths in the
"same moment he knows the cause of death is now the policies of the Administration and the unforgivable negligence, idiocy, malfeasance and incompetence of Trump. Whatever it is, it has nothing to do with faith and everything to do with power and politics.
Pence
is a profoundly
"Cynical and insincere man. It is clear he has no regrets from his work with the Cigarette companies and their campaign to deny the health danger of smoking. He has risen on a tide of sanctimony and a talent for squinting with pious conviction in defense of the indefensible.
"Mike Pence will pray and America will suffer and die. This most obsequious of Trumps bootlickers and Vassals, Pence has shamed himself for four years defending all he once condemned. He is a political whore without equal. If only he loved his country a tenth as much as loved
"His position of power. [See point #4 of this post from June 28] He is Trumps faithful adjutant. The death, economic collapse, division, decline and chaos in our country are every bit as much his ignominious legacy as they are Trumps. @ProjectLincoln. No American should look at this contemptible man without scorn.
"Prayer is not a strategy. Prayer is not an excuse. None of this had to be. It has come to be because of Trump/Pence. MAGA has turned to catastrophe. If there is to be prayer let it be that America be liberated from these miscreants and fools and that the rancid tide of division
"And racism they have stoked and nurtured begins to recede so the American nation can heal and recover. If Mike Pence is to pray let it to be ask Providence's favor and forgiveness for the tragedy he has helped architect."
End of Twitter Feed

Brothers and sisters, let me hear your AMEN! Sing it loud and clear on November 3.
Bonus question:
Who benefits from the human suffering and our national economic enfeebling caused by our bumbling pandemic response?
——————————-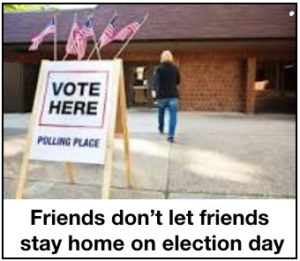 Ed. note: We need to spread the word so that we make a critical difference, so
Pass this along to three people, encouraging them to subscribe (IT'S A FREEBIE!).

Engage in the Comments section below to help us all to be better informed.
Thanks!
The Fine Print:
Writings quoted or linked from my posts reflect a point I want to make, at least in part. That does not mean that I endorse or agree with everything in such writings, so don't bug me about it.
Sometimes I change my opinions because I've learned more about an issue. So, educate me. That's what the Comments section is for.
Errors in fact, grammar, spelling and punctuation are all embarrassingly mine. Glad to have your corrections.

Responsibility for the content of these posts is unequivocally, totally, unavoidably mine.
JA
Copyright 2023 by Jack Altschuler
Reproduction and sharing are encouraged, providing proper attribution is given.