Ed Note: This post begins in a dark way, because there is substantial darkness over our democracy. But keep your hopes alive, because we may be at the start of a new day. Read to the end for the unmistakable rays of sunlight of the dawn.
—————————————
Trump has gotten away with an enormous dung heap of wrongdoing. One of the reasons for his constantly skating from accountability is that before anyone can pin up his picture in the post office he's done something else outrageous and likely illegal, so our attention is thus diverted and "poof!" goes the prior malfeasance.
Now we've found that he directed OUR Justice Department to snoop on Democrats and major news organizations. Under both of his Attorneys General, Sessions and Barr, investigations were conducted on those whom Trump saw as opponents. Emails and phone records were snatched and gag orders were issued so that Trump could dig for dirt on Eric Swalwell, Adam Schiff, their staffs, their families, The New York Times, The Washington Post, CNN, their reporters, someone's underage kid and whoever else the Tantrum Tyrant wanted investigated. All are Democrats. Except for the president's own lawyer, Don McGahn and his wife, on whom he also snooped.
Tweeted Jennifer Rubin of The Washington Post, "[G]ood God, they were running a police state. Barr needs to be hauled in and at the very least disbarred." She's right, and it shouldn't stop with Bad Boy Barr.
This is truly horrible stuff, typical of Trump's moral bankruptcy. It breaks yet more norms that are fundamental to a democracy. But what I have not heard yet are words like "illegal" or "felony" or even "misdemeanor." Is anyone going to dig into these corrupt actions and bring charges?
So far we've seen nothing from Biden's Attorney General Merrick Garland to indicate that he's willing to bring wrongdoers to justice if they were a part of the prior administration. And what will happen  to the focus of the public, our news organizations and Congress when the next bright, shiny object of Trump's unscrupulous weaseling is dangled before our eyes? How many prior wrongdoings will we forget?
The Biden administration is a mixed bag of resetting our values. It is blocking Congress in its efforts to unearth Trump's manipulations to enrich himself at the Trump International Hotel, the DC facility he leased from the federal government. Biden's Justice Department is asking the judge to dismiss lawsuits against Trump for violently clearing Lafayette Park of peaceful protesters. AG Garland is continuing what the former AG did to block the defamation lawsuit brought by E. Jean Carroll. One has to wonder why Biden would want to protect Trump from litigation.
This has huge implications for the future of our country. Allowing people in high office – like the President – to "get away with shooting someone on 5th Avenue," like Nixon getting pardoned by Ford, like Reagan getting a pass on Iran-Contra, like Trump getting away with breathing while in office, which meant that he was doing something illegal, assures that future presidents will commit crimes, knowing that they will get away with them. They'll leave office, skate free and recast themselves as statesmen, while We the People remain betrayed.
Do you want this to be a democracy? If so, then there's a lot of bad news for you now, like this from Jewish Dems:
American democracy is in danger. Over half of Republicans believe the 2020 election was stolen because GOP leaders continue to exploit Donald Trump's Big Lie, and they are now using it as an excuse to suppress the right to vote. Fourteen states have already enacted 22 voter suppression laws making it harder to vote, and hundreds more have been proposed. New data shows that voter suppression laws enacted in Georgia will have a disproportionate impact on Black voters.
Today's Republicans have no interest in facts, truth, reality or integrity. They are solely interested in power and money. So, they recast the January 6 insurrection, the assault on our democracy, on the Capitol Police and on that symbolic building as (take your pick):
– a normal gathering of tourists
– a peaceful protest
– justifiable actions because the election had been stolen by (impossible to find) fraudulent votes
– something in the past – we should move on
And the lack of Republicans' interest in facts, truth, reality or integrity allows them to claim they are protecting our national honor and the integrity of our elections, even as they viciously attack both.
Just be clear that your eyes tell you what you need to know and that "alternative facts" are just a rebranding of lying. But those who wallow in the pig slop of alternative facts have legislative power in two-thirds of the states and they are engineering voter suppression of such magnitude that they may well achieve anti-democracy minority rule that will last for decades. That's insurrection without the street mobs.
From Confucius:
"The beginning of wisdom is to call things by their proper name."
Mobs in the streets, mobs in the state legislatures and the elected Republican mob in the Capitol Building are all insurrectionists. Call them by their proper name.
Our democracy is already compromised and so far there hasn't been even a hint of a light at the end of our long, dark insurrection tunnel. It's time for Merrick Garland to break from the cowardly Justice Department he inherited and file five indictments against Trump for obstruction of justice. The details and the prosecutorial roadmap are all in Mueller's report. Click here for a copy and focus on Section 2.
Now here are those promised rays of sunshine.
Last Friday Attorney General Merrick Garland addressed the entire Justice Department Civil Rights Division to drive a stake in the ground for voting rights. Here is some of what he declared:
Because this is a huge battle, he will double the number of lawyers in the Civil Rights Division specifically in order to protect voting rights.
The Criminal Division will prosecute all violations of civil rights laws.
All lawful citizens will have the right to vote, will have equal access to the polls, their votes will be counted, they will have access to voting registration and they will be protected from voter intimidation.
Early voting and voting by mail will be protected, as will the post-election integrity of ballots. (Arizona Republicans, brace yourselves.)
Voting officials, poll workers and volunteers will be protected from efforts to intimidate them.
Just brave words so far, but it's a good start. At last we have a warrior for democracy with the muscle to do something about it. And we have to hold him to his word.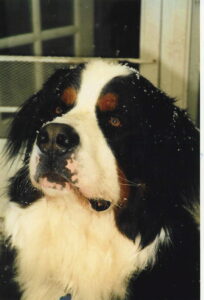 Garland ended his presentation by quoting from John Lewis' final address published just after his death.
"[Dr. King] said each of us has a moral obligation to stand up, speak up and speak out. When you see something that is not right, you must say something. You must do something. Democracy is not a state. It is an act, and each generation must do its part to help build what we called the Beloved Community, a nation and world society at peace with itself."
Our country is calling on you and me to do that, to help clean house, hold accountable and name names. So, you and I must do more than just hope and vote. Obey the dictum of the bumper sticker:
Be the person your dog thinks you are.
————————————
Did someone forward this to you? Welcome! Please subscribe and pass this along to three others, encouraging them to subscribe, too. (IT'S A FREEBIE!) Use the simple form above on the right.

Said John Maynard Keynes, "When the facts change, I change my mind. What do you do, sir?" So, add your comments below to help us all to be better informed.
Thanks!
The Fine Print:
Writings quoted or linked from my posts reflect a point I want to make, at least in part. That does not mean that I endorse or agree with everything in such writings, so don't bug me about it.
Errors in fact, grammar, spelling and punctuation are all embarrassingly mine. Glad to have your corrections.

Responsibility for the content of these posts is unequivocally, totally, unavoidably mine.
JA
Copyright 2023 by Jack Altschuler
Reproduction and sharing are encouraged, providing proper attribution is given.