Reading time – 3:50; Viewing time – 5:07  .  .  .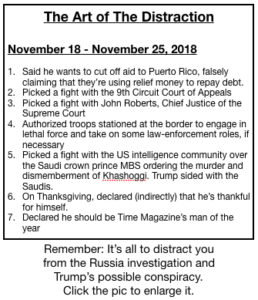 The experts tell us what is painfully obvious, that we've trained ourselves to have a short little attention span and we refuse to hone our ability to hold conflicting or complex thoughts in mind. We are impatient in the extreme.
Examples:
It used to take about 45 minutes to bake a potato. Now it takes 4 minutes in the microwave oven and we stand in front of the machine counting down the last 30 seconds and maybe opening the door before it beeps because we just don't have the patience to wait those last 7 seconds.
The online order that took 3 minutes for you to place arrives on your doorstep in no more than 2 days. We used to be satisfied with 2 weeks.
Information on nearly anything is available in under one second and we're surprised if it takes more than one click to find it.
No doubt you can think of more examples of our expectations for instant gratification and wish fulfillment, but let's just admit to our near-universal impatience. That's why this is going to be a challenge.
That kind of behavior and expectations neatly delivers to us leaders who couch every issue as a simple problem with a quick, binary choice of solutions, when in reality most of the challenges we send our representatives to solve are complex, three dimensional puzzles that require holding complex thoughts in their heads and staying focused, on-task.
Bumper sticker slogans are so much easier than six pages of explanation and they're instantly gratifying. That encourages our leaders to deliver what Elaina Plott described as, "  .  .  .  a warped polity whose leaders are manipulative of public opinion rather than responsive to it." Further, she said, "Popular discourse is given [over] to extremes."
Chris Hedges wrote about this in a 2012 essay, How To Think. By the standard of our national nanosecond attention span, his piece is long and thick. So, go ahead – test your focusing skills – read the entire excellent essay. Meanwhile, here's a excerpt:
"Human societies see what they want to see. They create national myths of identity out of a composite of historical events and fantasy. They ignore unpleasant facts that intrude on self-glorification. They trust naively in the notion of linear progress and in assured national dominance. This is what nationalism is about—lies. And if a culture loses its ability for thought and expression, if it effectively silences dissident voices, if it retreats into what Sigmund Freud called "screen memories," those reassuring mixtures of fact and fiction, it dies. It surrenders its internal mechanism for puncturing self-delusion. It makes war on beauty and truth. It abolishes the sacred. It turns education into vocational training. It leaves us blind. And this is what has occurred. We are lost at sea in a great tempest. We do not know where we are. We do not know where we are going. And we do not know what is about to happen to us."
Hedges' comments were made 4 years before Trump was elected. What's changed in the interim is the severity of the problems we face, as well as our having achieved an increasing clarity about the looming disaster that is about to happen to us. At the same time, we're ever more impatient.
If Donald Trump has served a useful purpose for the United States it surely is as a caricature of our acquiescence to ignorance and easy non-solutions to complex problems. Those things give us a chest-thumping sugar high right until the moment when reality arrives and we come crashing down, like when we learned about all those children ripped from their mothers' arms and then put in cages. He's shown us daily what foolishness, greed, hate mongering and dishonesty can do to a nation. Perhaps the results of the mid-term election indicate that we are beginning to see for ourselves what has happened to us. We don't like it and we're taking action to redirect our country.
Angry old white guys who long for a proud and pleasant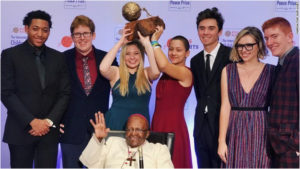 but fictitious past are dying off, so my hopes are for our young to put their shoulders to the wheel and move this national wagon in the right direction. The Parkland kids are showing the way. They just received the 2018 International Children's Peace Prize, awarded by Bishop Desmond Tutu in Cape Town, South Africa. The Millennials at www.Represent.us and the tens of thousands who canvassed for candidates in this election are showing us the way as well.
For them and us to succeed will require that we hold complex thoughts in our heads and stay focused. It means now and then we will have to accept less than instant gratification. It means we may have to live with some level of disappointment and nevertheless stay the course.
This is going to be a challenge. And it is our challenge.
————————————
Ed. Note: I don't want money (DON'T donate) or your signature on a petition. I want you to spread the word so that we make a critical difference. That's the reason for these posts. To accomplish that goal requires reaching many people, so:
YOUR ACTION STEPS:
Pass this along to three people, encouraging them to subscribe (IT'S A FREEBIE!). No subscriber information is ever shared with anyone, anywhere, any time.

Engage in the Comments section below to help us all be better informed.
Thanks!
Copyright 2023 by Jack Altschuler
Reproduction and sharing are encouraged, providing proper attribution is given.