Page 1: Conjuring
He has not invited me into his head,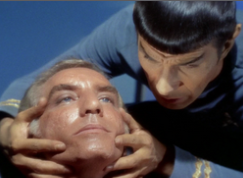 nor has he shared his inner politician or inner President with me. He and I have had no Vulcan mind meld, nor any spooky transmissions. But there's stuff going on in President Biden's brain and, blurt-prone though he may be, not everything he thinks gets spewed publicly. We're left to conjure his intentions.
And conjure, I do! About things like our blatantly political and extremist (did I mention radical?) Supreme Court as an arm of the Republican Party, exactly what the Founders thought they were protecting us from.
People were calling for Biden to expand the Court with centrists and center-leftists even before he was inaugurated, afraid that the things we feared would come about – things like yet more voter disenfranchisement, the end of Roe, more onerous gerrymandering, preventing the EPA from regulating the emission of greenhouse gases, defeating efforts to keep guns out of public places, tearing more bricks from the wall separating church and state and the flood of corporate cash into our politics (what did I miss?). Our fears have been realized, as all of these things have come about.
The bad news from the Court may not be done. On the docket now is a case to decide if state legislatures can take away your vote – literally negate your citizenship (Harper v. Moore). That's exactly what Republican controlled state legislatures are attempting to do. If they get their way via this radical Supreme Court, it will be a time stamped event that will mark the moment when democracy was permanently crushed and died. The decision is now in the hands of the Court, with oral arguments having been presented on October 4. If this doesn't scare you, re-read this paragraph.
So, how come President Biden has been silent, not even speaking to something as simple and non-aggressive as imposing ethics rules on our Supreme Court justices – rules like those on judges in other courts? Or establishing term limits so that we can shed grumpy and radical old men? And how come he has refused comment on expanding the court to 13? Two reasons.
First, attempting any of that before the mid-term election would likely produce an overwhelming wave of Republicans in Congress, at which point all progress would grind to a halt and a Republican would win the White House in 2024. Trying to do any reform would be a near-perfect strategy for losing.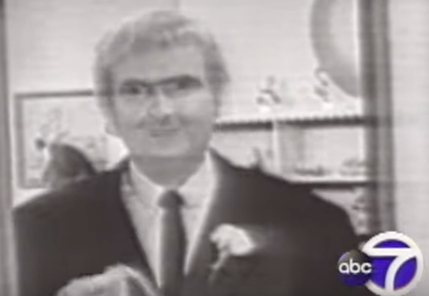 That could change following the mid-term election because Biden has Captain Kangaroo pockets full of major legislative wins. But that's not likely, which leads us to the second reason Biden has been silent.
He doesn't like any of those ideas. His refusal to so much as have a conversation about any effort to moderate this radical Court tells you all you need to know about what's in his head. Expect reform of the Supreme Court in about half a century. Maybe a full century. If we still have courts and if we still have a democracy.
That's what I conjure about Biden's conjuring about the Supreme Court. I really want to be wrong about this and fear that I won't be.
Page 2: Hurricane Ian and President Biden

From former colleague Nora Paller:
Community In Action
Watching the scary, dangerous, horribly damaging Hurricane Ian devastate Florida and beyond was tragic. Many people will never be able to come back financially [or] from the emotional trauma of this event. The only good thing was to see all the people who reached out to help – to see community in action. Pulling together to face a larger threat can bring people at odds with each other to let it go and work together. All of sudden, DeSantis wants to talk to Biden. Instead of wasting Florida's money sending asylum seekers to Massachusetts [link is mine], he is doing something direct[ly] for the people of Florida. Could we stop all this nonsense and work together? Turns out they could and we can.
President Biden, you can lead a Community In Action parade with just your words. Here's hoping that's in your head, because the people of Puerto Rico, Florida and the Carolinas need a parade right now.
Page 3: What Is In President Biden's Head
Securing solid majorities in both houses of Congress is in the front of President Biden's frontal lobe, because all progress depends on that. Absent those majorities, hateful fools like Republican Joe Kent will get their way and obstruction is all that will happen.
We had eight years of The Party Of No when President Obama was in office and people like Speaker of the House John Boehner and Tea Party Republicans were pledged to Mitch McConnell's hateful commitment to "Make Obama a one-term president." True to their word, that's all – that's everything – they attempted to do. The Republicans opposed everything Obama proposed in goose-stepping, moronic uniformity. They were and are The Party Of No.
And that's what we'll get again unless there are solid BLUE majorities elected next month. That's in President Biden's head for sure. He knows that. You know that, too.
————————————
Our governance and electoral corruption and dysfunction and our ongoing mass murders are all of a piece, all the same problem with the same solution:
.
Fire the bastards!
.
The days are dwindling for us to take action.

Get up!

Do something to make things better.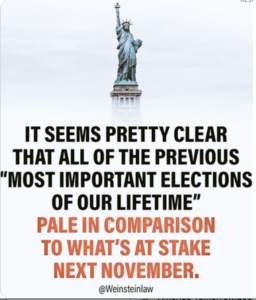 Did someone forward this post to you? Welcome! Please subscribe – use the simple form above on the right. And pass this along to three others, encouraging them to subscribe, too. (IT'S A FREEBIE!) It's going to take a lot of us to get the job done.

And add your comments below to help us all to be better informed.
Thanks!

The Fine Print:
Writings quoted or linked from my posts reflect a point I want to make, at least in part. That does not mean that I endorse or agree with everything in such writings, so don't bug me about it.
There are lots of smart, well-informed people. Sometimes we agree; sometimes we don't. Search for others' views and decide for yourself.
Errors in fact, grammar, spelling and punctuation are all embarrassingly mine. Glad to have your corrections.

Responsibility for the content of these posts is unequivocally, totally, unavoidably mine.
Book links to Amazon are provided for reference only. Please purchase your books through your local mom & pop bookstore. Keep them and your town vibrant.
JA
Copyright 2023 by Jack Altschuler
Reproduction and sharing are encouraged, providing proper attribution is given.