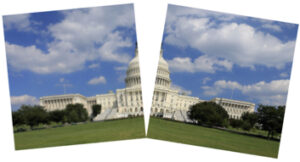 It seems so obvious that I just don't understand why no member of Congress and no state legislature officials have proposed this. It comports perfectly with today's Republican Party and its policy of having no policy other than obstructing all progress and stoking cultural wars to aggregate power for itself at the risk of our democracy. They find unconstitutional laws to be very attractive, so I have one for them. First, the substantiation for it.
It has yet to be judicially established that Republican members of Congress and/or their staffs took January 6 insurrectionists on tours of the Capitol Building – scouting missions – on January 5. However, other members of Congress witnessed these "case the joint" expeditions, so we can safely believe they occurred. These reconnaissance operations were critical to the insurrectionists if they were to have a chance of finding Mike Pence in order to hang him and to find Nancy Pelosi in order to murder her. That's wrong.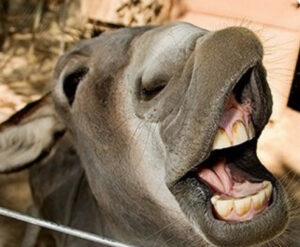 After the bloody destruction and vile befoulment of our most symbolic building happened, the confirmation of the Elector's votes took place, as proscribed by the Constitution. But even after the insurrection that put the lives of all members of Congress and their staff members in peril, 8 senators and 140 congressmen/women voted to reject the will of We the People. They succumbed in subservience to the Jackass-In-Chief, who constantly brayed lies about election fraud. Only a single example of voting fraud could be found. It was a guy in Pennsylvania who tried to cast his dead mother's vote for Trump. That near-total lack of evidence of fraud (one in 160,000,000 votes cast = 0.0000006%) is why over 60 of Trump's lawsuits were laughed out of court. Still, the 148 cowards voted to undermine our democracy. That's wrong.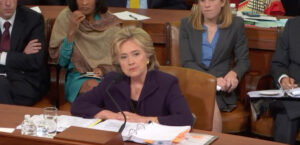 Those 148 legislators and more also blocked the formation of a special commission to investigate the January 6 insurrection. Some of these investigation refusers are the same people who were insane fanatics for investigating the Benghazi tragedy TEN TIMES OVER! But this time, when our entire democracy was threatened, they refused to look even once. Whatever their reasons (feel free to suggest your views on that), they voted to continue their attack on the Constitution. That's wrong.
Senate Minority Leader McConnell has done to Biden what he did to Obama: he vowed to block any and all things promoted by the President and has pretty much made good on his obstructionist promise. That subverts the will of the people and threatens our democracy. That's wrong.
Our Senators and Congressmen/women have said some dazzlingly, on-the-face-of-it blatantly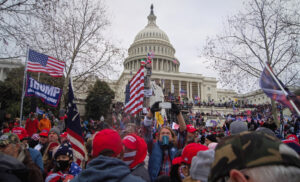 false things. Call them stupid, if you want, for saying that the January 6 insurrectionists were ordinary tourists visiting the Capitol Building (on a day when it was closed to visitors due to the pandemic), but they saw what you saw and they aren't stupid. What they are is dishonest and cowardly. That's wrong.
Republican state houses and Republican governors are stampeding their voting suppression laws through their legislatures to make sure that they can maintain minority rule. They're even attacking their own structure and processes in an effort to remove impartial election officials and replace them with Republican/QAnon operatives. That's wrong.
That's a lot of wrong going on and defeating that at the voting booth level will take a very long time. Actually, it may be impossible to reverse the damage. We must do something far more expeditious, so I propose my unconstitutional act of democracy restoration and protection. Its very unconstitutionality should be like mother's milk to Republicans.
The

K

ibosh

I

llegal

L

ying

L

iars

B

abbling

I

n

G

overnment and

L

egislatures

I

diotically

E

liminating 

S

elf-government
("Kill Big Lies" ) Act
.
Provisions of This Act
Section 1: It shall be illegal to promote small or big lies whenever the aim is to undermine our democratic processes and/or our democracy.
Section 2: All federally elected and appointed officials, as well as all their staff members shall be held personally responsible for any and all harm to persons and/or property caused directly or indirectly by their efforts to aid or abet insurrectionists or democracy threatening actors. Liability shall be determined based on the stupidity of statements uttered, actions taken and obstructions attempted. Penalties shall be doubled for obviously self-contradictory claims.
Section 3: All state level attempts to prevent or limit voting shall result in the immediate removal from office of perpetrators, be they legislative, executive or judicial, and the permanent removal of voting rights from them. In addition, they will be required to deliver pizza and bottled water to voters waiting in line to vote.
Penalties for Violation
Section 4: All violations of this law shall be deemed a felony with penalties of not less than 1 year nor more than 112 years in prison and up to $5 million in fines. In addition, violators of any provision of this Act shall immediately be placed in stocks in the public square of the municipality where they live, to be ridiculed by the citizens as the laughing stocks that they are. This public humiliation shall continue for a period of not less than 30 days nor more than 112 years.
Attempts to Avoid Compliance With This Act and Penalties
Section 5: No state shall be allowed to declare a states rights objection to this federal law. Each and every attempt to do so shall cause the proscribed penalty to be doubled and one Republican congressperson or senator of that state per attempt shall be removed from office. If, due to prior penalties, there are no longer any federal representatives or senators from a state which has again violated this provision, the penalties shall shift first to the governor of said state, then sequentially to members of the state legislature. Should all of those have been removed from office for their attempts to violate or circumvent this law, random registered Republican voters in the state will be selected for prosecution, including eliminating their right to vote.
Period of Applicability of This Act
Section 6: This law is retroactive to January 20, 2017 and there is and shall be no statute of limitations on any act of dishonesty or unconstitutional manipulation to which this law applies.
Severability
Section 7: If any part of this Act should be found to be unconstitutional, it shall be considered severed from the Act, leaving all other provisions intact. So there.
Who Is Eligible To Vote For This Act
Section 8: All members of the duly constituted voting public shall be eligible to vote for this bill in the Comments section below. No onerous voter ID is required. Early voting has started. Black, brown, poor and young people, high school seniors, college students and naturalized citizens are all eligible to vote – always. Plus old white guys and angry young white guys ("guys" is gender neutral here), as well as Native Americans, Christians, Muslims, Jews, atheists, agnostics, Hindus, Buddhists, Jesus freaks, droolers and both conspiracy nuts and sane people. Also white collar, blue collar and no collar workers, as well as unemployed non-workers, the physically challenged and all convicted felons, whether they're now free or still in prison. Urban, suburban, rural and wandering citizens are eligible and encouraged to vote. Gun ownership is not required for voting privileges, nor is an Armageddon hiding place, nor is a facility with the English language required. Those under the physical care of a Republican are encouraged to grab a laptop when the obermeister isn't looking and register their vote. Polling places are everywhere internet electrons can reach, so no worries about a long journey to vote or a long wait in line or threats from Republican intimidation thugs. Bring your own pizza and bottled water.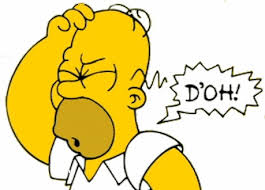 Republicans like this kind of heavy-handed, blatantly unconstitutional legislation. It's their style, their M.O. to promote anti-democracy things, so we might expect them to champion this Act.
On the other hand, this proposal puts the sting to them, so I don't expect to hear a chorus of "D'OH!!!" from the Capitol Building and all Republican state houses, nor do I expect to see pictures of these Republicans posted on their FaceBook pages showing them slapping their foreheads. Still, we know who and what they are.
They are so busted.
————————————
Did someone forward this to you? Welcome! Please subscribe and pass this along to three others, encouraging them to subscribe, too. (IT'S A FREEBIE!) Use the simple form above on the right.

Said John Maynard Keynes, "When the facts change, I change my mind. What do you do, sir?" So, add your comments below to help us all to be better informed.
Thanks!
The Fine Print:
Writings quoted or linked from my posts reflect a point I want to make, at least in part. That does not mean that I endorse or agree with everything in such writings, so don't bug me about it.
Errors in fact, grammar, spelling and punctuation are all embarrassingly mine. Glad to have your corrections.

Responsibility for the content of these posts is unequivocally, totally, unavoidably mine.
JA
Copyright 2023 by Jack Altschuler
Reproduction and sharing are encouraged, providing proper attribution is given.