Reading time – 4:21; Viewing time – 6:26  .  .  .
The VA tells us that roughly 22 vets commit suicide every day – one every 65 minutes.
There are suicide hotlines, wringing of hands and, of course, the ever-present thoughts and prayers of politicians who refuse to do anything about the problem.
Let's agree that almost none of the veteran suicides would occur had those vets not gone to war and been carrying those horrific memories and terrible injuries. We drug them, talk therapy them, buddy them and use other means to help them carry on, but those are all swatting at symptoms. If we really want to prevent veteran suicides, the solution is forehead-slappingly obvious: DON'T SEND THEM TO FIGHT MEANINGLESS, UNWINNABLE WARS.
Neither Iraq nor Afghanistan ever attacked the United States, nor did they pose an existential threat. We started wars against them based on lies. Even our vets know that neither the wars in Iraq, Afghanistan nor even Syria were worth fighting. Sadly, Colin Powell was correct in invoking the Pottery Barn rule about the invasion of countries: You break it, you own it. We've owned these for 17 years. And our military people continue to be brutalized because of that and the suicides go on.
Recognize, too, that the millions of Muslim migrants who have fled to European countries did so for survival, escaping life-threatening conditions caused by the destabilizing of the region. We did that. Europeans now struggle with the vexing symptoms of a deluge of migrants.
Keep all of that top-of-mind as Donald Trump bumbles with Iran.
Fix the root cause and we won't have to swat at symptoms.
---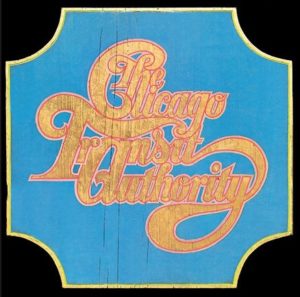 We went to a wonderful outdoor summer concert featuring a Chicago cover band. It was held in a town with a large Hispanic population. Families were picnicking, friends were talking and children were playing. Front and center near the stage kids were turning cartwheels, dancing and running around. Hispanic kids. They were doing exactly the same things that white kids, Asian-American kids, African-American kids – all kids – do. And it was unmistakable that those Hispanic kids were just like the kids we've locked up in our horrid detention facilities, recently labeled concentration camps. They certainly are concentrated to the point of inability of the people to even lie down to sleep.
There are thousands of Hispanic children in these detention camps in Texas and Florida. They're being held in prisons in Illinois, Wisconsin and elsewhere, too. I don't know these kids personally, but I'm betting they'd rather be at a summer concert turning cartwheels.
You've seen the reports, so you know that those places are grossly overcrowded, sanitation is terrible, sickness is spreading and reports of abuse continue. Beyond the insanity of locking up blameless kids, we can't even manage to follow our own rules, like the 72-hour maximum detention rule.
We can come up with lots of programs to deal with the influx of migrants. Trump decided to focus efforts solely on the cruelty of terrorizing children, locking up moms, bogging down the asylum process, sending our military to the border, bullying Mexico and threatening families in the U.S. with surprise deportation. As horrific as all of Trump's cruelty is, fighting it is more swatting at symptoms.
The vast majority of migrants are leaving Central America because of wars, gang violence and lack of food in their countries. They are seeking asylum – refugee status – in the U.S. in order to keep themselves and their families alive and safe. Absent those threats in their home countries, they would stay there and we wouldn't have the migrant crisis we've created.
The way to deal with the root causes is obvious: support those Central American countries to stop the violence and ensure that their people have food to eat. Oddly, Trump has cut support designed to do those very things, making far worse the problems we say we want to solve.
Yes, it will cost money. So does the migrant crisis that we forced into being.
Fix the root cause and we won't have to swat at symptoms.
---
Donald Trump doesn't care about the harm he does to black- and brown-skin people, especially if they are refugees on our southern border. This is in stark contrast to his treatment of the undocumented 579,000 Europeans in the U.S. illegally, about whom he says and does nothing. Apparently, the immigration crisis isn't about being undocumented; it's about being non-white.
He demonstrates nearly daily that he is a racist, the most recent example being his vile attacks on four freshman congresswomen.*
He rejects Muslims and is especially adept at demeaning women, especially powerful women. He harms people and just doesn't care.
We all know that, so whatever the next outrage from this Presidentis Horribilis, just get over it. Stop the insanity of hoping this time things will be different, the battered wife fantasy. It won't be different. It will never be different. Trump is mentally damaged goods.** He is incapable of caring about anything beyond what he perceives will best serve himself. Get over obsessing over his abhorrent behavior.
And get over obsessing about spineless Republican legislators who haven't the moral courage to call out Trump for his pathological cruelty.**
Fix the root cause and we won't have to swat at symptoms.
---
*The way you know this is the greatest country in the world is because we allow people to say and believe insanities like:
"We all know AOC and this crowd are a bunch of communists, they hate Israel, they hate our own country  .  .  . " Sen. Lindsey Graham (R-SC)
"Anyone who says the president told members of Congress to go back to where they came from is lying." Matt Wolking, Trump 2020 campaign manager.
After saying that Trump can't be a racist because he appointed Elaine Chao to be Secretary of Transportation, Marc Short, Vice President Mike Pence's chief of staff said, "So when people write that the president has racist motives here, just look at the reality of who is actually serving in Donald Trump's cabinet." Note that Elaine Chao is the wife of Senate majority leader "Grim Reaper" Mitch McConnell.
"Montanans are sick and tired of listening to anti-American, anti-Semite, radical Democrats trash our country and our ideals. This is America. We're the greatest country in the world. I stand with @realdonaldtrump." Sen. Steve Daines (R-MT)
In the context of the current storm of hate from the president we are told by a current Gallup survey that white Americans view people of color as less American than themselves. "We have met the enemy, and he is us." Pogo
** Be sure to catch the Guest Essay in the July 24 edition for clarity about this.
————————————
Ed. Note: I don't want money or your signature on a petition. I want you to spread the word so that we make a critical difference. So,
YOUR ACTION STEPS:
Pass this along to three people, encouraging them to subscribe (

IT'S A FREEBIE!

).

Engage in the Comments section below to help us all to be better informed.
Thanks!
Copyright 2023 by Jack Altschuler
Reproduction and sharing are encouraged, providing proper attribution is given.