Reading time – 4:35  .  .  .
Reader Dan Wallace has an insightful take on our American condition that is happily devoid of the hystrionics, name calling and partisan posturing of many. He offered it as a comment to my Hoping for Clarity From Sunday Times Readers post, but it was likely missed by many. His views are too important to be missed, so his essay is presented here. Read it and nod affirmatively and enthusiastically. JA

---
I was not a Trump voter for the reason given below. But it was, and I believe remains, the primary reason not to vote for him.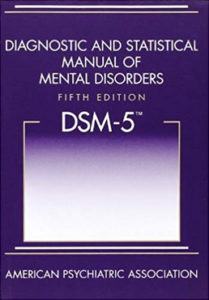 Simply put, comparing Trump's publicly visible behavior to the available checklists for psycho/sociopathology, all indications are that he is psychopath, a sociopath, a person experiencing anti-social personality disorder, a malignant narcissist, or something along those lines. The exact term does not matter. That there is something seriously wrong with this guy is obvious and does matter. The right answer for someone like this is to feel sorry for him and to help him if we can, while minimizing the damage he can do. It is not to elect him (or keep him as) President of the United States.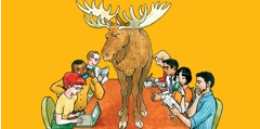 For some reason it is considered unseemly to talk about this. I do not understand why. Choosing not to talk about it is like sitting down to dinner at a table that has a giant moose on it and pretending there's no moose. There is. Step one in getting rid of the moose is admitting there's a moose.
The view that there is something seriously wrong with Donald Trump is held by people as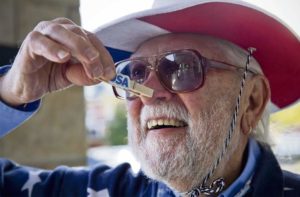 diverse as George Conway and Keith Olbermann. Unlike them, I am not a newcomer to it. I was virulently anti-Hillary in 2016. But I argued at the time, and I still do, that given a choice between venal and crazy, the right answer is to put 100 clothespins on your nose and vote for venal because it is at least predictable and is not necessarily oriented toward tyranny. While not all psychopaths become tyrants, all tyrants start as psychopaths.
Every now and then the American people make the mistake of putting into office someone with a severe mental disease or defect. The last time we did that was 1968. It took 6 years, but the institutions ultimately worked and we removed him from office.
We need to do that again, but the stakes are far higher now. We have an enormous division between those who have been left behind by globalization and those who have not. We have not figured out how we as a nation will compete in a truly globalized world. We have enacted policies that have driven the disparity of wealth to the sort of level that provokes insurrection. We have the least efficient healthcare system of any industrialized nation and continue to play the fiddle while it threatens to bankrupt us. In order to avoid dealing with those unpleasant realities, we have given ourselves a false sense of prosperity by fueling our economy with debt, something in which both parties have been equally and joyfully complicit. That accumulated debt is now so large that resolution of it likely will eventually require devaluation of the dollar, which will turn us into something like Greece or Venezuela. Meanwhile, we are experiencing a change in our environment that has the capacity ultimately to threaten the survival of our species (Moose #2).
These are serious issues and we should get about the business of addressing them in a serious way. The solutions will not be simple. There is plenty of demagoguery to go around, on both the left and the right. None of it helps. But one thing we should all be able to agree on: Having a psychopathic buffoon in the White House makes all of this worse, not better.
Addendum
On Wednesday of last week, Trump "met with" a group of about 25 refugees in the Oval Office. Presumably, this was a photo op intended to make him look empathetic. The problem is that it was captured on video, and one thing he clearly is not is empathetic.
The video shows Trump's interaction with Nadia Murad, a Yazidi refugee who won the 2018 Nobel Peace prize for bringing her horrific story to the world and for fighting to stop the use of sexual violence as a weapon of war. Her story includes ISIS raiding her village, killing her mother and six of her brothers, taking her captive, holding her as a sex slave and subjecting her to rape and torture.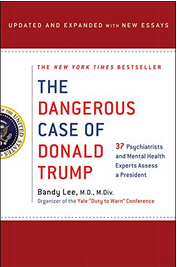 The remarkable thing about this video is not Trump's abject ignorance, unpreparedness and stupidity (after Murad tells him twice that ISIS killed her family, he asks, "So where are they now?" – Yes, really – watch the video.). Rather, it is that the President of the United States can listen to this story and show absolutely no empathy for the human being standing in front of him and for the appalling suffering and loss she experienced. If that lack of empathy doesn't make someone a psychopath, then what the hell does?
————————————
Ed. Note: I don't want money or your signature on a petition. I want you to spread the word so that we make a critical difference. So,
YOUR ACTION STEPS:
Pass this along to three people, encouraging them to subscribe (

IT'S A FREEBIE!

).

Engage in the Comments section below to help us all to be better informed.
Thanks!
Copyright 2023 by Jack Altschuler
Reproduction and sharing are encouraged, providing proper attribution is given.