Reading time – 3:55  .  .  .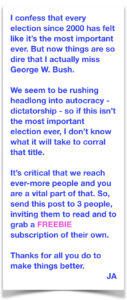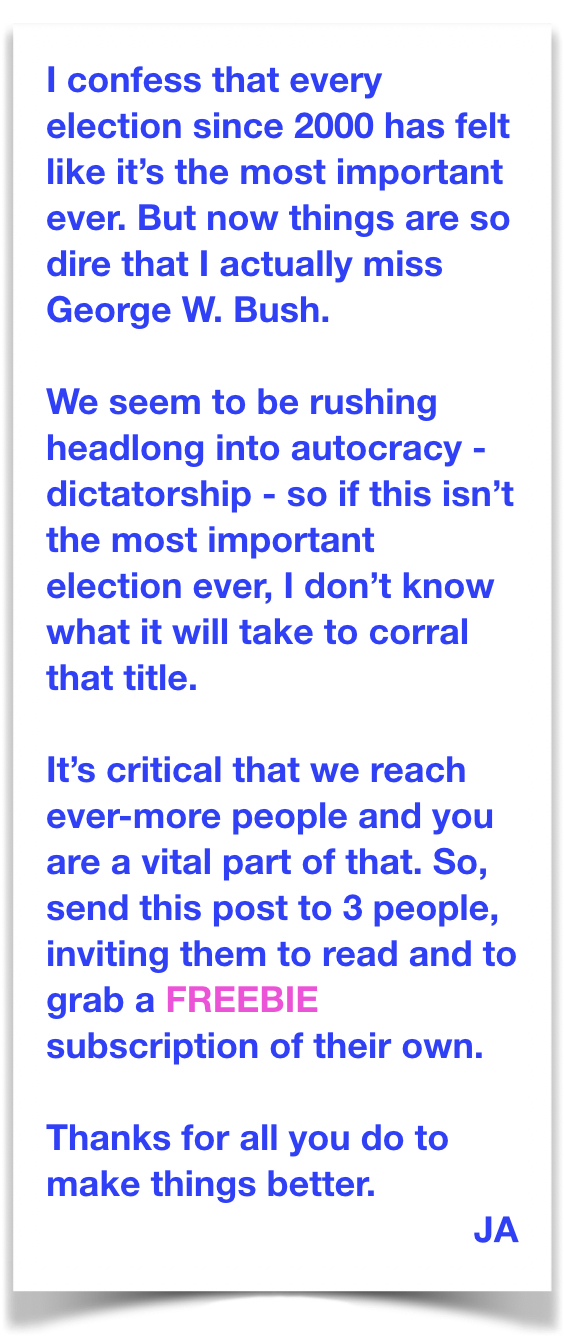 Caution: There's just a little bit of snark at the very end. Please practice safe snark.
We're still in the early stages of the COVID-19 pandemic, although if they were able to speak for themselves the over 5,800 people who have died of the illness might describe this stage a bit differently. Nevertheless, all healthcare professionals have made it clear that this is going to get far worse before it gets better. What you need to know is where we are and how we got here. That will be instructive for knowing where we must go.
To become clear about where we are with this disease you can view a regularly updated global tracker at the Johns Hopkins CSSE site. The acceleration of the numbers is most alarming, as we're seeing a doubling of cases every six days. Click here for a most useful analogy that explains that.
As for how we got here, start with this: we knew about this virus as far back as December 2019 – a quarter of a year ago. The epidemiologists were clear at that time that this was going to be a very big problem and advised immediate preparation; however, their cautionary recommendations were ignored. Perhaps as bad, had we taken their advice, there would have been a huge obstacle to overcome in order for anything helpful to happen. Here's why.
President Donald Trump fired the U.S. Pandemic Response Team in 2018, calling it a cost cutting measure. I don't buy it.
The Pandemic Response Team had been instituted by President Obama following the successful battle against the Ebola virus in 2014. It included sub-teams at the CDC, the Defense Department and at the National Security Agency so that we would be ready in all those areas when – not if – the next pandemic arrived. Based on so many other episodes of Trump, in his boundless insecurity, deleting Obama's programs regardless of their value to the nation, my belief about his motivation to disband this critical unit is that it was yet another effort to erase everything bearing Obama's name.*
Regardless, the professionals were removed. Those firings left us with no immediate expertise or mechanisms to deal with a new pandemic. None. And Trump accepts no responsibility for that. Further, "Trump also cut [overall] funding for the CDC, forcing the CDC to cancel its efforts to help countries prevent infectious-disease threats from becoming epidemics .  .  .  Among the countries abandoned? China."
COVID-19 was first identified in Wuhan City, China. Had we helped to mitigate its spread then, world conditions might be far better right now.
This story gets worse, as you know, because we still don't have one tenth of one percent of the testing capability we need. The CDC's kit was fouled by a bad reagent, making it essentially useless. Our commercial labs are still ramping up and we haven't sourced test kits from abroad. The resources we do have are not just insufficient in quantity, but are also slow and cumbersome. There are other proven options ready to go now, including a machine made in Germany that can produce accurate results in 1 hour instead of 4 hours or even a day or two. However, the FDA is bumbling through authorization to use these machines. Here's a link to a full report on how this COVID-19 testing ineptitude happened.
The truth is that we don't know how many people in America have the virus because we are unable to test any but extreme cases due to our lack of test kits. That's an impediment to our knowing who needs to be quarantined so they don't infect others, where the virus is spreading, the extent of its impact, where to deploy resources like ventilators, protective gear for hospital staff, oxygen generation equipment, surgical masks and so much more.
During Trump's Oval Office talk on March 11 he told us, "Testing and testing capabilities are expanding rapidly, day by day. We are moving very quickly." None of that was true. That is a key problem, not just because of our inability to know what's going on, but because as Trump continues to spew happy talk and magical thinking, he isn't firmly addressing our very real challenges or providing the leadership we need. Almost as bad, he contradicts the experts who, unlike Trump, are knowledgeable. That leaves all the rest of us not knowing what to believe. That's a potent way to spread fear.
In my day job I deliver keynotes and workshops on great leadership and I know when I don't see it.
The point of all of this is not to pen yet another diatribe about our incompetent President. Rather, it is to illustrate how we got to where we are. We must be clear about what can happen when we aren't careful in our political choices, because this pandemic, which could have been minimized, is in the process of killing hundreds, thousands or even millions of Americans who could have been protected had we been prepared.
Elections do have consequences and what's happening right now is one of them.
It didn't have to be this way.**
---
Links to Resources
There is a cost to getting people tested and to help those who need treatment. Watch the entire clip – ALL THE WAY TO THE END – of Rep. Katie Porter (D-CA) making sure we'll get what we'll need.

Advice For the Public – World Health Organization – WHO
Nine Charts that Explain the Corona Virus Pandemic – Vox
CoronaVIrus (COVID-2019) – What You Should Know – Centers for Disease Control and Prevention (CDC)
Download and read this. It is a PDF format of an email received yesterday from a local shop and contains the comments of four doctors, two of them in Italy. It is long – please read all of it.
Beware of those who poo-poo the threat of COVID-19, claiming far more people die annually from the flu and other terrible things. Every year the flu starts with small numbers; that's how it was with the terrible Spanish influenza epidemic of 1918; it was the same for Bubonic Plague, which eventually killed 25% of the people in Europe. The disease number comparisons are meaningless until it's all over. Right now we can't even see to when this corona virus will be over. Worse, these comparisons can lull people into carelessness. Ignore them.
Fun Facts
We're already running out of respirators and, as mentioned, the patient load doubles every six days.
It is expected that between 75 – 150 million Americans will contract COVID-19 and 15-20% of those affected will require hospitalization. That's between 11,250,000 and 30,000,000 hospital patients, nearly all of whom will need to stay a while. Those numbers don't include patients suffering from other maladies requiring hospitalization.
There are 924,107 staffed hospital beds in the U.S.
Do the math.
——————————-
Finally, stay well and don't do medically foolish stuff. Help your family, friends and neighbors, the old lady across the street – and do it carefully. We're all in this together. Because Hillary Clinton was right: It takes a village. And we are that village.
---
*President Trump has repeatedly insisted that he's not to blame for our medically threatening conditions. His having disbanded the Pandemic Response Team puts the lie to his words.
** "This way" – As Granny struggles in her hospital bed, gasping for just a little more air from her respirator for her pneumonia-soaked lungs, her MAGA hat wearing family is gathered around her. They know this is the end and they weep for their love of her and for their looming loss. Then the walls shake, as the ceiling speakers boom in Darth Vader's voice: "It is your des-ti-ny." And they tremble in their horror and their fear, because all at once they realize that this is what they chose.
————————————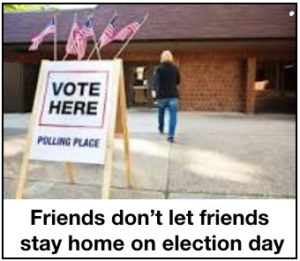 Ed. note: We need to spread the word so that we make a critical difference, so
Pass this along to three people, encouraging them to subscribe (IT'S A FREEBIE!).

Engage in the Comments section below to help us all to be better informed.
Thanks!
The Fine Print:
Writings quoted or linked from my posts reflect a point I want to make, at least in part. That does not mean that I endorse or agree with everything in such writings, so don't bug me about it.
Sometimes I change my opinions because I've learned more about an issue. So, educate me. That's what the Comments section is for.
Errors in fact, grammar, spelling and punctuation are all embarrassingly mine. Glad to have your corrections.
Responsibility for the content of these posts is unequivocally, totally, unavoidably mine.
JA
Copyright 2022 by Jack Altschuler
Reproduction and sharing are encouraged, providing proper attribution is given.