Reading time – 5:15  .  .  .
BREAKING NEWS!
Hope Hicks, President Trump's closest aide, has tested positive for coronavirus. Hours after the announcement of her infection we learned that both the president and Mrs. Trump had tested positive for coronavirus, too. So have some senators and White House staffers, with more surely in the Covid queue. That isn't the breaking news.
The important story for America is that even after learning he had been exposed to the infected Hicks, Trump continued his normal schedule, including a round-table with supporters and a fundraiser reception, both at his Bedminster, NJ club. He did all that without wearing a mask.
There have been subsequent unverified reports that he didn't know he had been exposed prior to the Bedminster events. Regardless, Trump remains a one man super-spreader event and a totem, a roll model for the third of this nation that is in denial about this disease.
Also note that Trump was in close proximity to V.P. Joe Biden and Chris Wallace at the debate on Tuesday night. And the president was talking loudly, projecting clouds of his spittle, necessarily putting the others at risk.
I am steadfastly resisting the enormous urge to send a "We told you so" tweet to our now hospitalized president and am proud that instead I'm wishing him and the rest of the infected good health. I'm proud, too, of Joe Biden for withdrawing criticizing ads of Trump while he's down. It's a visible demonstration of the decency Biden has promised to bring to the White House, even though, as of this writing, Trump has continued his attack ads against Biden. As I've said, there is no low that is so low that Trump won't go there.
For now, I fervently hope the leaders of the Democrats are devising a plan for the election if Biden goes down sick due to Trump projecting his infection at him and he can no longer run for office. And, because it would be unseemly to kick Trump while he's down, Kamala Harris and her team better be retoolng her V.P. debate focus.
Going after Pence won't take long. Everyone knows he's smarmy, disingenuous and plainly dishonest. Indianans were in the process of throwing him out of the governor's office when the V.P. gig lifeline was thrown to him. He really isn't worth much attention. That leaves the rest of the 90 minutes for Kamala to go after Trump, now having to do it gently. Bummer for the former prosecutor.
————————
It's So Taxing

Trump claimed hundreds of millions of dollars in profit while at the same time claiming a $47 million loss on his IRS tax form, so he paid no taxes. Imagine if you tried such a deception.
He has hundreds of millions of dollars of loans – debt – money owed – coming due within the next four years and he has no way to pay it back. Plus, we don't know to whom he owes that money – could be Vladimir Putin or Mohammad bin Salman, which would raise enormous national security issues.
For anyone else, that much debt from any source would disqualify him/her from even the lowest security clearance, because anyone's knowledge of the debt is kompromat and the enormity of it is financial leverage. In the absence of seeing Trump's financial documents we're left wondering who has Trump's privates in their vice.
Trump was facing financial disaster in 1990, so he did what any enterprising fellow would do: he attempted to grab all of his father's wealth for himself. He sent a lawyer and an accountant to the elder Trump's home to get him to change his will. He did that as his father was falling into dementia. With that kind of self-serving pathology as his guide, what do you imagine Trump would do to the United States over four more years and with all that debt hanging over his head?
This is President Flim-Flam and, sadly, Lincoln was right about being able to fool some of the people all of the time. None of Trump's malfeasance means a thing to his ardent, information refusing supporters. Many of them are prepared to use violence against fellow Americans in support of him, as they wave their American flags and misuse Thomas Jefferson's Tree of Liberty quote, imagining themselves to be patriots in their flagrant law breaking. And all the while Trump eggs them on.
Perhaps some of the independents, the folks in the middle, will figure out they've been victims of the biggest scam in our history and will act accordingly in this election to stop the madness.
————————
From Peter Strzok's book COMPROMISED
Page XXIII
Speaking about having lived in 4 countries that each went through revolution by a strongman dictator, Strzok writes, "  .  .  .  all shared common characteristics, and all taught me lessons about dictators and authoritarians and their hunger to consolidate power and obtain – or at least convey – legitimacy. That quest for legitimacy played out in a host of ways. One was the desire to manipulate, control, or discredit media. A relentless distortion of reality numbs a country's populace to outrage and weakens its ability to discern truth from fiction.
"Another way dictators sought to secure power and legitimacy was by co-opting the power of the state – its military, law enforcement, and judicial systems – to carry out personal goals and vendettas rather than the nation's needs.
"Still another was by undermining dissent, questioning the validity of opposition and refusing to honor public will, up to and including threatening or preventing the peaceful transfer of power."
Page 307
"Authoritarian leaders and tin-pot dictators don't tolerate dissent or criticism, and when they hear it, they smear their critics in outlandish terms, as traitors, as enemies of the people, as saboteurs and spies. If they can imprison or execute their critics, they frequently do. If they can't they call for their imprisonment [think: "Lock her up."] or execution instead, or demand mob retribution against them. Corrupt and compromised, with no moral center and no ethics and only their own self-interests to guide them, such leaders see criticism as a challenge to their legitimacy and, when challenged continuously, rage louder – ruining lives, destroying careers, and worse."
"One of [the pipe bomber, Cesar] Sayoc's attorneys would later explain in court that his client's 'blind admiration for the president' [much like MAGA hat wearers] had fed his spiral toward violence. 'It is impossible, I believe,' the lawyer said, 'to separate the political climate and his mental illness.'"
Strzok continued, speaking of "[Trump's] impact on the vulnerable fringes of American society, on troubled people susceptible to suggestions and inflammatory rhetoric."
Somebody please tell me what the violence-prone Trump supporters will do when Trump loses and continues his ranting about a rigged election, fake news, lock somebody up and dog whistle calls to violence.
Read traditional conservative David Brooks' eyes-wide-open comments about the chaos debate last week, the immoralist who created it and the threat it signals for America.
————————
Coronavirus – Again
We've known all along what to do to stop dying from COVID-19. And how to stop suffering debilitating illness from it. And the way to prevent long term lung and heart damage. I wrote about that here.
We haven't done those things.
Leadership has lied about proper protocols, waffled on protections, recommended lethal cures and valueless treatments and refused most positive actions to stop this pandemic. Left to the states, failure was certain. That's because some states imposed serious measures to protect the people, while neighboring states blindly, spinelessly followed the President's lead, claiming COVID-19 was like the flu that would "magically go away", or some other excuse for inaction. And then people traveled from infected areas to non-infected areas, which spread the disease very quickly. Now, over 210,000 Americans are dead. It was all predictable and avoidable.
We chose not to avoid.
We have a temper-tantrum narcissist, responsibility-refusing president. He sits in his highchair, pounding on his tray and screaming his fantasies, while his enablers say, "Whatever the president wants, it's his. I'll do whatever he says." Republican senators and governors knuckle under, as though they've lost all higher brain functioning. They are all children, acting as though there are no consequences to anything, focusing only on what they can imagine they'd like to have and thinking only as far as the immediate future for themselves. They abdicate all responsibility and refuse their accountability for the consequences of their actions on others.
Exactly like misbehaving, disobedient children.
Together, these irresponsible leaders instruct large portions of the population to distrust reality, to flaunt their bravado and to continue to spread the disease and death. Then our citizens act exactly as their leaders do, like misbehaving, disobedient children. And all the while people die for lack of responsible leadership.
This disease won't go away until we all start acting like adults, conscious of our responsibility to ourselves and one another. What do you suppose that will require?
Read How America Lost 200,000 Lives to COVID-19 – even better, watch the video – for more.
—————————————-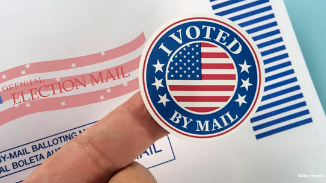 Ed. note: We need to spread the word so that we make a critical difference, so,
Did someone forward this to you? Welcome! Please subscribe and pass this along to three others, encouraging them to subscribe, too. (IT'S A FREEBIE!) Use the simple form above on the right.

Engage in the Comments section below to help us all to be better informed.
Thanks!
The Fine Print:
Writings quoted or linked from my posts reflect a point I want to make, at least in part. That does not mean that I endorse or agree with everything in such writings, so don't bug me about it.
Sometimes I change my opinions because I've learned more about an issue. So, educate me. That's what the Comments section is for.
Errors in fact, grammar, spelling and punctuation are all embarrassingly mine. Glad to have your corrections.

Responsibility for the content of these posts is unequivocally, totally, unavoidably mine.
JA
Copyright 2023 by Jack Altschuler
Reproduction and sharing are encouraged, providing proper attribution is given.